hello everyone. i am in the best mood today! why? because it's friday! and because my office is going out for lunch today (and paying) to this place called
"the sultan's tent."
i have never been there but always wanted to try it out.
last night after work i rode my bike to
kensington market
and bought courtney love and kurt cobain wigs from
exile.
then i went home, made eggs and toast for dinner, did laundry including my stinky new value village purchases, went to the gym, came home and baked those delicious
chocolate chip banana bran muffins,
sewed a collar onto my costume, watched the biggest loser that i taped from tuesday, and went to bed. i love halloween!
here are some of my costumes from previous years:
last year, i was raggedy anne: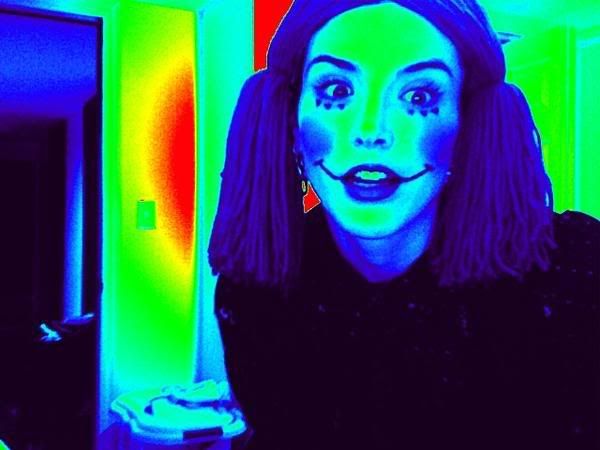 the year before that, i was this scary corpse bride:
and the year before that, this enchanted princess: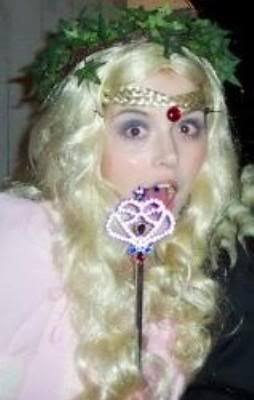 this morning was weigh-in and i gained 1.2 this week, which is fine by me, because 122.8 is a very comfortable number between 120-125 (my comfort zone.) this morning i also did day one of week five of the couch to 5k running podcasts. alright!