i decorated the cookies last night. it took me two hours, from 10-12:30pm. ay ay ay! i decided not to ice any and just stick with the chocolate vampire design, because i have WAY too many candy corns.
and thus, without further ado, is how to make vampire cookies. (in twenty-three easy steps.)
step one: combine sugar and butter.
step two: beat it up.
step three: mix dry ingredients.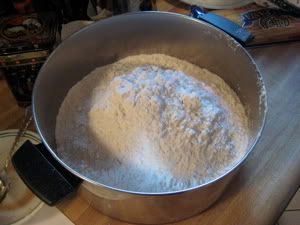 step four: take a picture of sergeant meowenstein looking so cute.
step five: mix dry and wet ingredients. eggs and vanilla were already added to the butter/sugar mix.
step six: eat some raw dough. even though your mom told you repeatedly as a kid not to eat raw cookie dough because of the raw eggs, you now know it was all a lie because she's eating some too.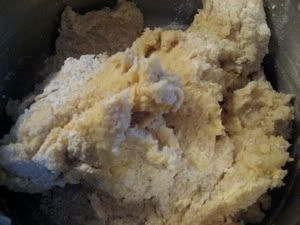 step seven: make big balls of dough and wrap them.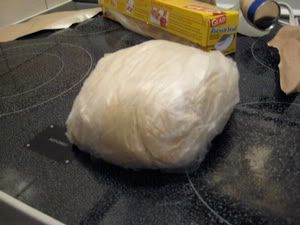 step eight: refridgerate!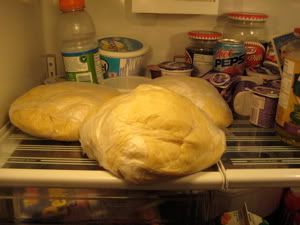 step nine: roll it out.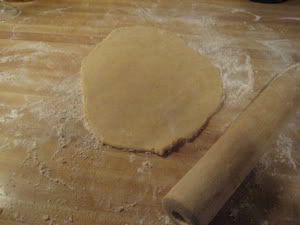 step ten: use a wine glass for perfect circles and put on cookie sheet.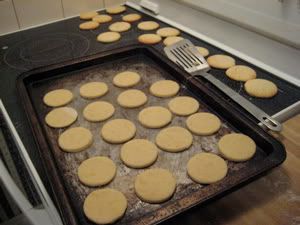 step eleven: smell them. mmmmmm.
step twelve: roll out more and more dough because you made five times the amount and it's gonna take awhile.
step thirteen: stack them.
step fourteen: put them in a giant shoebox lined with wax paper for transporting home. what you see here is the second layer.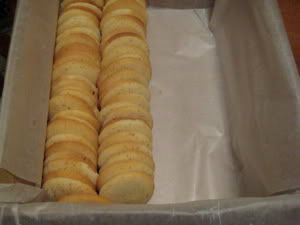 step fifteen: on your trusty scale, weigh some chocolate chips.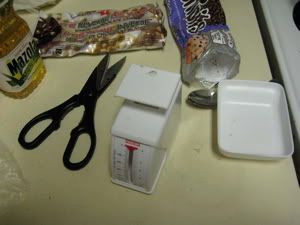 step sixteen: put chips in a bowl over a pot with water.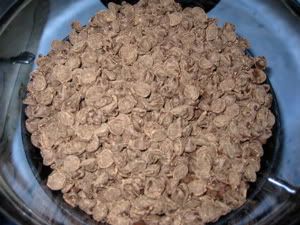 step seventeen: add oil. oily chocolate chips look good.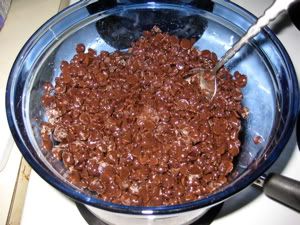 step eighteen: organize your decorations.
step nineteen: continue to melt chocolate.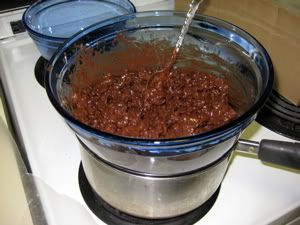 step twenty: begin to decorate.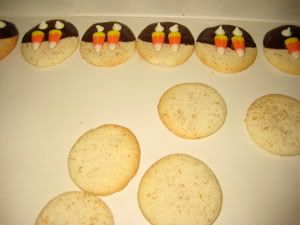 step twenty-one: vampire army! these should be placed in the freezer for 10 minutes to harden and set.
step twenty-two: try and find containers and room in the fridge for more than two hundred vampire cookies.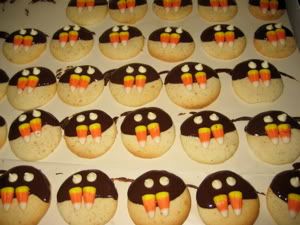 step twenty-three: collapse.