the weekend is almost upon us. i got a really good night's sleep last night so i am ready to par-tay, or something. ;o) i chose not to work out this morning because a) i wanted to sleep in and b) ok, so there is just one reason. i can work out on the weekend! friday is also weigh-in day. i was pretty sure i gained but nope, i stayed exactly the same this week. i did have a carb-free dinner, so maybe that helped. and i'm sure getting a nice sleep helped too.
today i am wearing a new shirt, and it's so cute, so i just took some photos to show it off. and to say that it's from
joe fresh
, which they sell at the supermarket (no joke) and is really cute and cheap.
front view: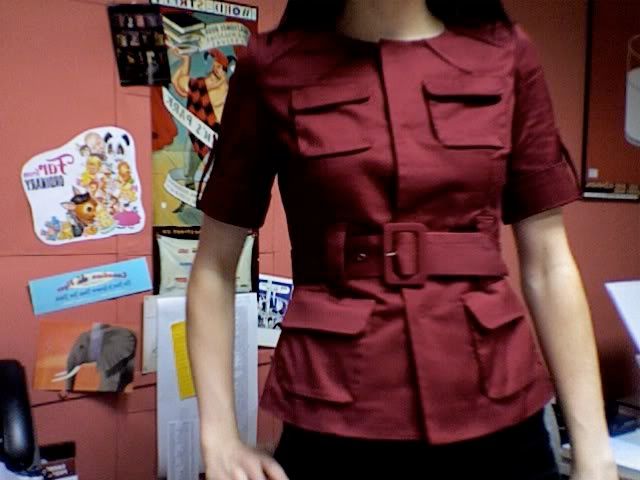 side view:
me:
pencil topper view: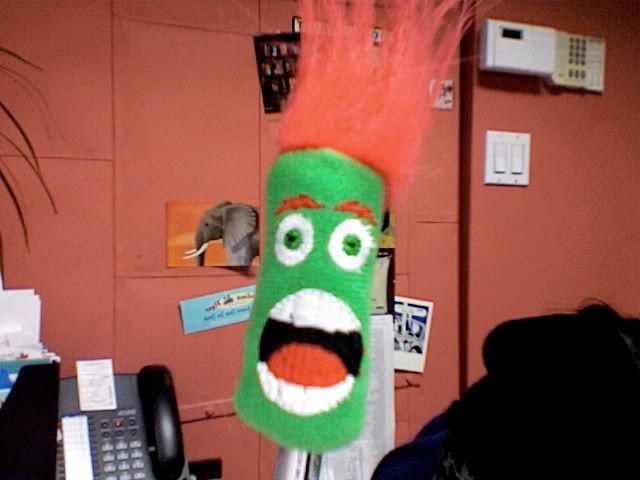 that pencil topper came with a jar of bics pickles haha. happy weekend everyone! :o)