the first day of my new job is over. it went well and i had a good time. everyone seems nice and the office is new and nice with excellent facilities, including a big gym, which is perfect for me. my condo gym has good cardio equipment and dumbbells but a terrible weight machine system. you know the kind that has every device in one... a lot of people keep them in their garages. bleh. so now i will be able to shape my muscles and get RIPPED. but not this week. everything is still new.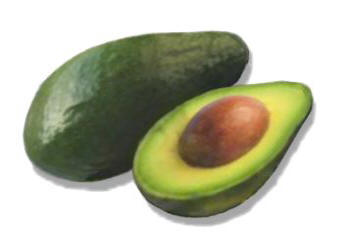 yesterday i went grocery shopping and bought so many fresh fruits and veggies, including an avocado. these fruits are so wonderful for keeping me full - a little goes a long way. i can eat lunch including 1/4 avocado and not be hungry again until 4pm. amazing.
tonight is date night and i still have some time before my boyfriend comes over. the responsible side of me says, "go for a swim" and the other lazy side says, "catch up on your blog reading!" what should i do? maybe a bit of both? neither? scrub the toilet instead?